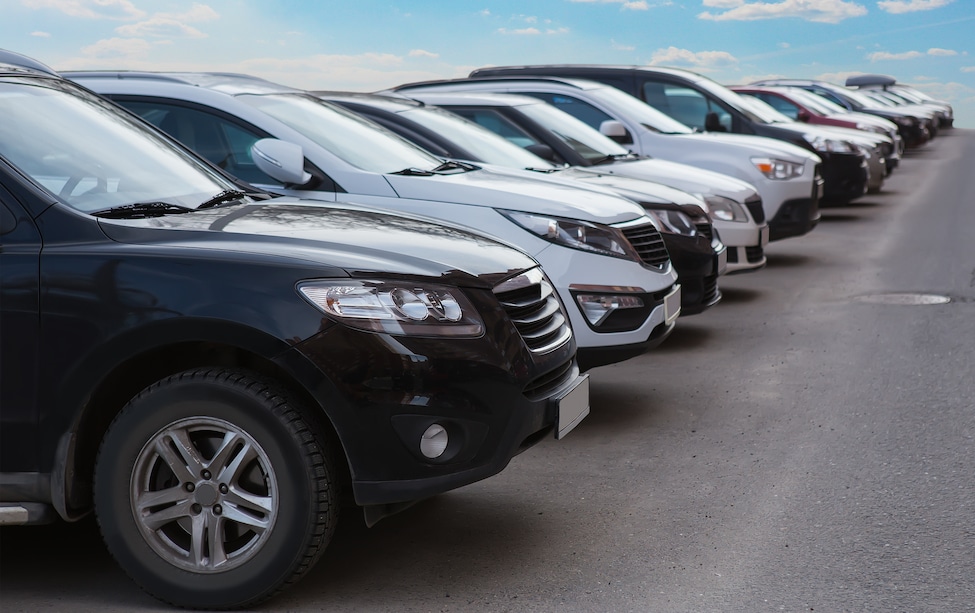 Interested in Selling Your Current Vehicle? Freedom Nissan is Interested in Buying it from You
Have you been kicking around the idea of selling your current vehicle? Are you looking to sell your vehicle, but have been dreading the process of advertising it and doing the logistical work of setting up meetings with interested people? You are not alone. Selling your vehicle can be tough because the whole process can be a nightmare--from the people who aren't serious about buying to the time you take out of your days or evenings to set up appointments for people to look at your car. Freedom Nissan, located at 1095 Shelburne Road in South Burlington, VT, is a great place for Williston, VT drivers to sell their current car, truck, SUV, or minivan. Our team is always on the lookout for high-quality used vehicles to put on our pre-owned lot.
Why Should I Sell My Car to a Dealership?
There are many reasons you may want to consider selling your current vehicle to us. As mentioned above, one of the main reasons is time. Selling your car to Freedom Nissan is a simple, streamlined process that completes the sale quickly and gets you back to your life in a short period of time. You don't have to worry about us wasting your time. We will give you a fair market value offer for your vehicle. There is also one appointment. Unlike with potential private sale buyers, who may need to go home and think about it or want to set up a time to drive the automobile one more time, we handle everything, from evaluation to sale, same day. We know Burlington, VT drivers are very busy, and we want to make this transaction as simple as possible. Our team will also handle all the complex DMV and sale paperwork for you. Do you still owe money on the vehicle you want to sell? Our finance center will take care of sending the amount needed to pay off your auto loan. We take what can be a complex transaction and make it very easy for all our Colchester, VT customers.
Giving You a Fair Market Value
As we've said before, Freedom Nissan will give our Plattsburgh, NY customers the fair market value for their vehicle. Are you unsure of what your car, truck, SUV, or minivan might be worth? We can help with our trade-in tool. The trade-in tool requires you to supply us with some information about your automobile, but will give you the value of your car so there are no surprises when you come to the dealership. These values are from Kelley Blue Book®, one of the most reputable and trusted sources for car values in the automotive industry. Unlike a buyer on the street who may be unaware of what the actual value of your vehicle is and make an uneducated offer, our offer is researched and consistent with the market in this area.
When using the trade-in tool, our Essex, VT customers will need to be able to tell us the year, make, model, trim, and mileage of their current vehicle. You will also need to provide your zip code. You will also need to provide us with information about the options your vehicle has included, as well as the condition of your car. The more accurate your information, the more representative your value estimate will be, so be brutally honest when completing the form. You will then be asked for your name, address, e-mail, and phone number. We will reach out to you about the value you receive and to set up a time to confirm the information and set up the sale of your car.
You Don't Have to Buy
Freedom Nissan, in South Burlington, VT, wants you to know that we will buy your car, truck, SUV, or minivan, even if you don't buy or lease a vehicle from us. If you decide that you'd rather trade your automobile, we have an excellent selection of new Nissan cars, trucks, and SUVs, as well as an extensive used inventory that contains Certified Pre-Owned (CPO) Nissan vehicles and options from brand like Honda, Ford, Dodge, Volkswagen, Chevrolet, Audi, Mercedes-Benz, Subaru, Toyota, Mitsubishi, Mazda, and RAM. Complete the trade evaluation form today and take the first step in the simple, streamlined process of selling or trading your car.