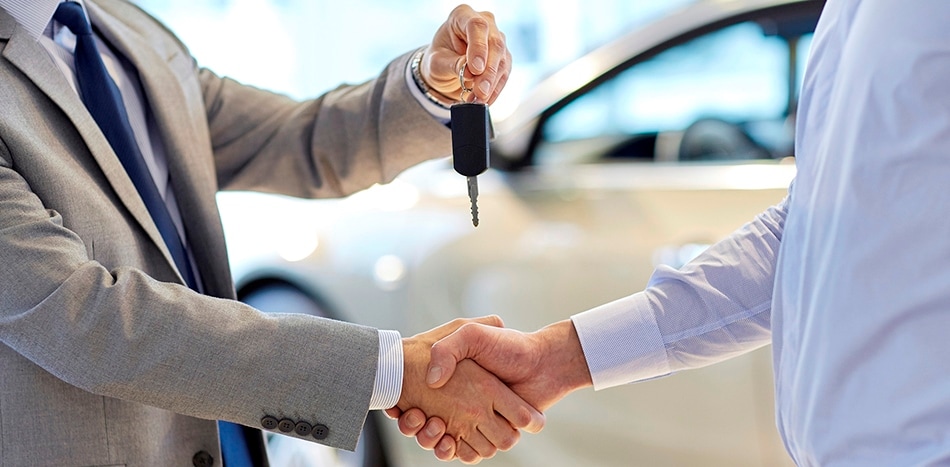 Buying vs. Leasing: The Finance Team at Freedom Nissan Helps You Make the Decision
Are you from Williston, VT and currently in the market for a new Nissan car, truck, or SUV, but don't know if you should buy or lease it? Quite frequently, this is the big decision for many drivers and, since the financial implications of a vehicle are big, it is important to make the right decision. Luckily for our Burlington, VT customers, the auto financing experts at our dealership are the pros when it comes to the intricacies of the buying vs leasing debate. Freedom Nissan, located at 1095 Shelburne Road in South Burlington, VT, is the place that has the team and resources to ensure that you make an informed decision on whether you should buy or lease your new Nissan vehicle.
Leasing Your New Nissan
Are you from Colchester, VT and drive fewer than 15,000 miles a year? Do you get the itch for a new Nissan every two to four years? If this sounds like you, it is quite possible that you might be a good candidate for a car lease. An auto lease is a great option for folks who don't drive a lot, like being in a new car often, and don't have any desire to customize or personalize their vehicle. A lease agreement is set up for a certain period, usually anywhere from two to four years, and during that time, the driver has the vehicle and can't surpass his mileage limitations. So, if you had a three-year lease at 15,000 miles a year, you couldn't turn in the vehicle at the end of the lease with any more than 45,000 miles on it. Another benefit of leasing is that drivers are covered under the manufacturer's warranty during the lease period and aren't responsible for any unexpected repairs.
Buying Your New Nissan
Purchasing your new Nissan is great for Essex, VT customers who want some equity in their vehicle after their auto loan is paid in full. A great benefit of purchasing a new Nissan is that Plattsburgh, NY customers can customize their Nissan in any way they see fit. There are also no mileage restrictions or damage fees when you have a car loan for your Nissan.We Are Here to Help
Whether you decide to lease or buy, the finance professionals at Freedom Nissan, in South Burlington, VT, can help you determine whether you qualify for any leasing or purchasing special. Apply for credit today and a member of our finance team will reach out to discuss those promotions with you.
Should you buy that new car, or should you lease it? It's a pretty important question, and the answer depends on your lifestyle and personal preferences. In other words, it's not simply a matter of money; it's about personal tastes and priorities. And while leasing a car is similar to purchasing one in many ways, there are some key differences.
Leasing 
The majority of new car shoppers are not able to pay cash up front for a new vehicle, so they finance through a lender. And compared to leasing, a new vehicle purchase usually calls for a higher down payment, as well as higher monthly payments. This means that the customer who chooses to lease often gets a more expensive vehicle for less money. (This is because a car loan is based on the full price of a new car, while a lease is based on only a percentage of the car's price.) Another benefit of leasing is the lower repair costs. With your average lease, the standard vehicle warranty covers most repairs for the duration of the lease. And lastly, some people simply prefer to drive a brand-new car every two or three years.
Purchasing
But if you're the type of person who likes to hold on to your vehicles, buying is probably the best choice for you. When you purchase, once the vehicle is paid off, it's yours-you own it! And unlike a leased vehicle, there is no set limit to the number of miles you can put on your vehicle within the span of a year. So if your life demands that you spend a lot of time on the road, purchasing is probably the best move. (With a lease, you are usually limited to driving no more than around 12,000 miles a year, and any excess miles must be paid for at the termination of the lease.) There's also the pride of ownership that comes with purchasing your vehicle.
All in all, the best thing for potential buyers (or lessees) to do is to take a hard look at their budgets, their driving needs and the demands of their lives. But whether you decide to buy or lease your next vehicle, Freedom Nissan can provide you with financing that best suits your unique situation.
 Interested in what's right for you? Please fill out the form below and one of our finance specialists will get with you right away.