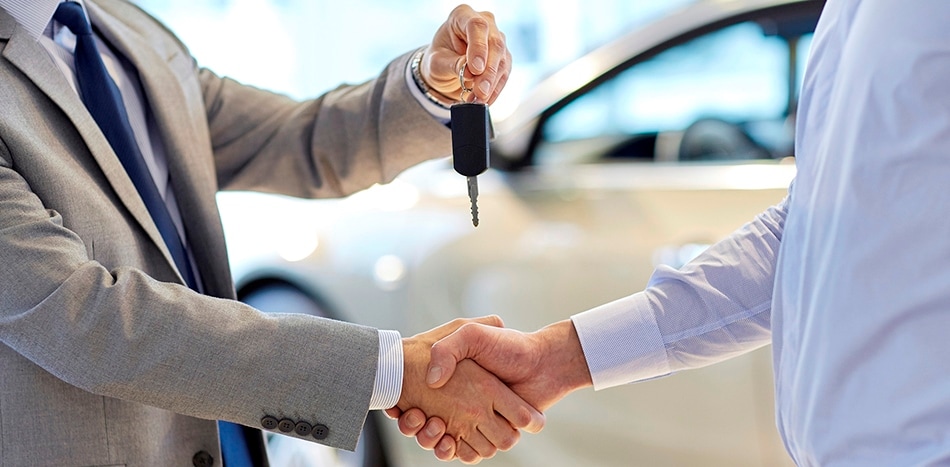 Should you buy that new car, or should you lease it? It's a pretty important question, and the answer depends on your lifestyle and personal preferences. In other words, it's not simply a matter of money; it's about personal tastes and priorities. And while leasing a car is similar to purchasing one in many ways, there are some key differences.
Leasing 
The majority of new car shoppers are not able to pay cash up front for a new vehicle, so they finance through a lender. And compared to leasing, a new vehicle purchase usually calls for a higher down payment, as well as higher monthly payments. This means that the customer who chooses to lease often gets a more expensive vehicle for less money. (This is because a car loan is based on the full price of a new car, while a lease is based on only a percentage of the car's price.) Another benefit of leasing is the lower repair costs. With your average lease, the standard vehicle warranty covers most repairs for the duration of the lease. And lastly, some people simply prefer to drive a brand-new car every two or three years.
Purchasing
But if you're the type of person who likes to hold on to your vehicles, buying is probably the best choice for you. When you purchase, once the vehicle is paid off, it's yours-you own it! And unlike a leased vehicle, there is no set limit to the number of miles you can put on your vehicle within the span of a year. So if your life demands that you spend a lot of time on the road, purchasing is probably the best move. (With a lease, you are usually limited to driving no more than around 12,000 miles a year, and any excess miles must be paid for at the termination of the lease.) There's also the pride of ownership that comes with purchasing your vehicle.
All in all, the best thing for potential buyers (or lessees) to do is to take a hard look at their budgets, their driving needs and the demands of their lives. But whether you decide to buy or lease your next vehicle, Freedom Nissan can provide you with financing that best suits your unique situation.
 Interested in what's right for you? Please fill out the form below and one of our finance specialists will get with you right away.