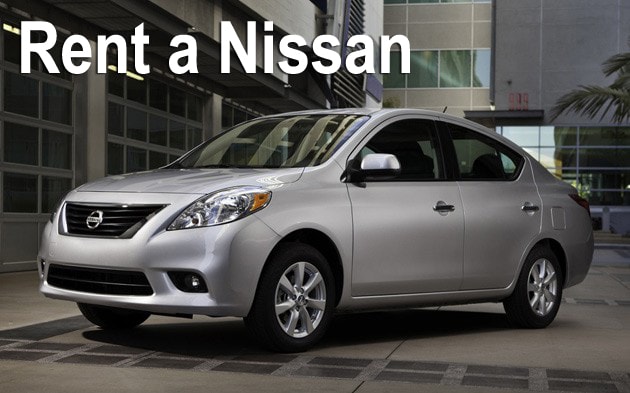 Come on in to Freedom Nissan and rent a Nissan directly from us! Entourage Rental Cars utilizes only the latest model Nissan vehicles, making it a superior rental experience. Whether your rental needs are for pleasure, business or special events, Entourage Rentals provides the legendary quality available only with Nissan. Rent for the day, the week or the month.

Reasons To Rent a Car Through  Entourage Rentals:
While your vehicle is getting serviced - Drive away in the latest model Nissan for low, competitive hourly or daily rates.
While your vehicle is being repaired - Ask us about a Nissan rental vehicle as a temporary replacement vehicle.
Try Before you buy - Test-drive a new Nissan model before your next lease or purchase.
Personal Business.
Rent to save miles on upcoming lease expiration.
Enjoy a long weekend getaway in a current Nissan model.
Rent a comfortable, roomy Nissan for out-of-town guests or a business trip
Each car is low-mileage, dependable and maintained on site by the professionals in our Service Department.
Our customers may be eligible for our rental car service at the expense of their warranty or insurance company. Contact our service department for details.
Our rental rates for the public are competitive, and Entourage Rentals extends this service to those who meet the following requirements.
Have a valid driver's license
Have proof of full coverage automobile insurance
Have a major credit card
Are at least 21 years of age
Please Call our Service Department today at 802-864-7400 and ask for a Nissan Rental Car. We look forward to meeting your rental car needs.

Directions
Get Directions
Hours
Monday

9:00am - 6:00pm

Tuesday

9:00am - 6:00pm

Wednesday

9:00am - 6:00pm

Thursday

9:00am - 6:00pm

Friday

9:00am - 6:00pm

Saturday

9:00am - 6:00pm

Sunday

12:00pm - 5:00pm