GET READY FOR WINTER!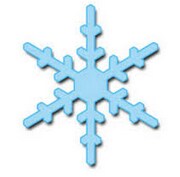 Servicing Your Car Is Easy With Our Team in South Burlington
Every vehicle, no matter how tough and durable, will need auto maintenance and service at some point. Nissan models are well known for their impressive reliability and versatility; however, it will still need oil changes, and tire rotations, and wheel alignments. This is especially true after it goes through a Vermont winter and conquers Burlington roads.
With our service team by your side here in South Burlington, you can be confident that you will get the expert auto maintenance you need.
Why Service Your Vehicle With Our Team in South Burlington?
Servicing your car is an important part of the car ownership experience. So what makes our team special? Why should Colchester, VT and Essex, VT drivers make the drive over to us?
First and foremost, our goal is to help you every step of the way. No matter what kind of service you need, our team can walk you through it, explain its importance, and deliver precise, efficient maintenance and repairs so you can get back on the road as soon as possible.
Furthermore, we pride ourselves on our dedication to quality customer service. We love getting to know our drivers, almost just as much as we enjoy helping Williston drivers out with their automotive needs.
If you need specific Nissan parts and accessories, we can also help you find the right components.
Does Your Vehicle Need Maintenance in South Burlington?
Whether you live down the road from us, or you are driving over from Plattsburgh, our team is here to assist you with all of your automotive needs. Whether you need a simple oil change, brake repairs, or something more extensive, our team is here to help you get on the road and stay there.
If you would like to learn more, visit us at Freedom Nissan in South Burlington, VT.
Your privacy is important to us.
Freedom Nissan takes your privacy seriously and does not rent or sell your personal information to third parties without your consent. Read our privacy policy.
Contact our Service Department
Service Department Hours
Monday

7:30am - 5:30pm

Tuesday

7:30am - 5:30pm

Wednesday

7:30am -5:30pm

Thursday

7:30am - 5:30pm

Friday

7:30am - 5:30pm

Saturday

8:00am - 4:00pm

Sunday

Closed